Postdoctoral Fellows
Dr. Rina Kim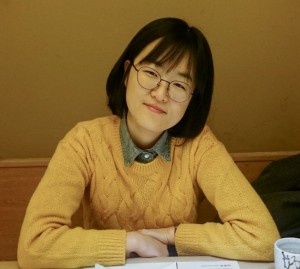 Rina Joined the group in June 2016. Rina has earned her Ph.D., M.Sc. and B.Sc. all from the Seoul National University, one of the top universities in Korea.  Rina bring to our group extensive experience in the rare earth elements metallurgy, uranium leaching, recycling of valuable materials from home appliances, and purification of mine tailings. She has published several journal and conference papers on those topics.
Rina's research goal at Queen's University is to develop a better understanding of the oxygen role in the gold leaching processes in cyanide and also thiosulfate solutions.
PhD Students
Denver Cowan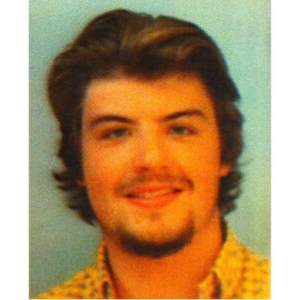 In 2014 Denver graduated from the Robert M. Buchan Department of Mining at Queen's University with a Bachelor's of Science in Mining Engineering. Although his primary focus was mineral processing he was interested in all aspects of mining, taking electives in geostatistics and completing a fourth year thesis in rock mechanics. After a work term at Hatch within the Mining and Mineral Processing Department and a summer research position within the Queen's Rock Mechanics Laboratory, Denver decided to return to school to pursue a PhD in Hydrometallurgy in the 2014-2015 academic year. He is currently researching atmospheric pyrite oxidation under the supervision of Dr. Ahmad Ghahremaninezhad. The research will work towards developing an economic and efficient alternative to the current autoclave process commonly used on refractory-gold ores. When he's not in the lab or researching, Denver enjoys pretty much anything outdoors: biking, baseball, swimming, snowboarding, camping, you name it!
Awards and scholarships:
The 2015 Ian M. Drum Scholarship, $20,000
Fazlolah (Fazel) Jahromi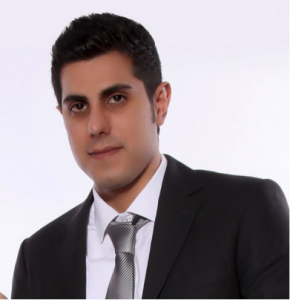 Fazel Jahromi graduated from University Tehran with Master's degree in extractive metallurgy in 2013. He holds a bachelor degree in Material science and engineering form Imam Khomeini International University. He has worked for Ardakan Pelletizing Company for one year and did some pilot projects for Pishtazan Gold Company. He is pursuing his PhD degree in hydrometallurgy under supervision of Dr. Ahmad Ghahremaninezhad. His current research focuses on hydrometallurgical treatment of enargite. The goal of this research is to reach high recovery of copper and other precious elements in atmospheric condition with different reagents and using catalyst while remediating arsenic in a stable form.
Awards and scholarships:
Ontario Trillium Scholarship, 2014 – 2018, $40,000 annually
Lin Li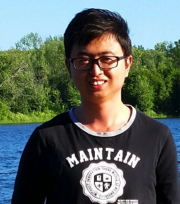 Lin Li got his Bachelor degree (2011) in Metallurgy Engineering from Taiyuan University of Technology and a Master's degree (2014) in Non-ferrous metallurgy department from Central South University in China. His current research mainly focuses on application of electrochemical technology in hydrometallurgy, especially on sulfide minerals leaching study. Through fundamental electrochemical studies, the kinetics and mechanism of mineral oxidation, dissolution and passivation can be better understood with his research to systematically explain the kinetics of pyrite dissolution by multiple electrochemical methods.
Farzaneh Sadri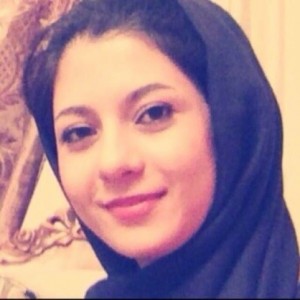 In 2012, I graduated from the Department of Materials science and Engineering at Sharif University of Technology in Iran. As undergraduate research topic, I worked on the preparation of Cr-doped TiO2 films for dye-sensitized solar cell applications. Afterwards, I started my education in MSc level at University of Tehran, in the field of Metals Extraction. My master's thesis topic was "A study on the possibility of hydro-electro-metallurgical extraction of rare earth elements (REE) Ce, La, Nd and Th from monazite concentrate".
In Sept. 2015, I joined the Hydrometallurgy & The Environment Group in the Robert M. Buchan Department of Mining at Queen's University, working on the separation and solvent extraction of rare earth elements. My main area of interest is hydrometallurgical processing of materials, with knowledge in pyrometallurgy, chemistry, extractive metallurgy and mineral processing.
Alexander Cushing (co-supervised with Prof. Sadan Kelebek)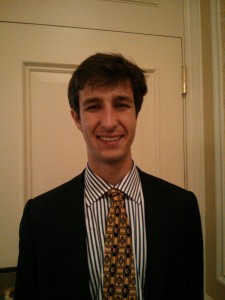 Alexander graduated in 2011 from McMaster University with a degree in Chemical Engineering and completed a master's in mining engineering from Queen's University in 2013.  He started his PhD in 2014 under the supervision of Dr. Sadan Kelebek and collaborates with Dr. Ahamd Ghahremaninezhad (co-supervisor) on electrochemical studies.  His research involves investigating the flotation of nickel/copper bearing ores in salt water and the removal of metal chelates from mine waste waters through biodegradation.
MSc Students
Chengqian (Charles) Wu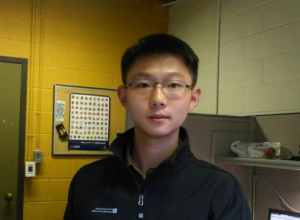 Charles is an MSc student in the Hydrometallurgy and Environment group at Queen's University. Originally from China, and graduate of Central South University, Charles visited our laboratory during summer 2016 as a MITACS Globalink Research Assistant . His research focuses on arsenic metallurgy, arsenic immobilization and arsenic removal from mineral process streams and waste waters.
During his leisure time, Charles enjoys hiking, boating, mountaineering and biking.
Awards and scholarships:
MITACS Globalink Award for Graduate Students, 2017
James McNeice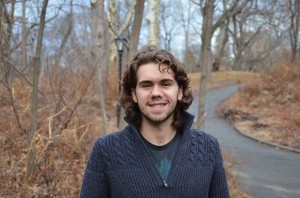 I am a 22 year old Mineral Processing Engineering student in my final year of an undergraduate degree in Mineral Processing Engineering at Queen's University.  My main interest of study at Queen's are hydrometallurgy, mineral processing, and economics. I am actively involved in the mining department and currently hold the position of Queen's SME student chapter president as well as holding a seat on the Mining Club sponsorship committee.
My Master's thesis project will focus on cerium oxidation in the processing of rare earth minerals. When not studying or working I enjoy skiing, biking, baseball, and scuba diving. Starting September 2016 James will be promoted to a Master's student in the Hydrometallurgy and Environment Group.
Visiting Undergraduate Students
Zhi (Carrie) Yang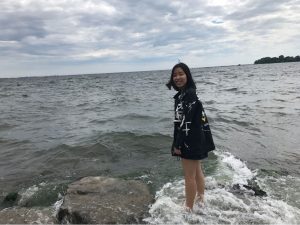 Carrie is a MITACS Globalink student, visiting us from Northwest University of China. Carrie is a 3rd  year BSc student and will start her last year soon in September.
Previously she has studied the desulfurization of diesel fuels with heteropolyacids, mesoporous silica and ionic liquids at her home university.  Currently she is studying the leaching process of rare earth elements at Queen's University.  Carrie is a smart student and she plans to do her PhD degree in Canada or USA, and pursue a career in the industry afterwards.
Undergraduate Students
Samantha danko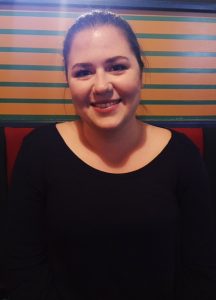 Samantha is currently in her final year of an undergraduate degree in Engineering Chemistry at Queen's University. As an undergraduate research assistant under Dr. Ahmad Ghahreman in the Hydrometallurgy and Environment Laboratory, Samantha is writing her undergraduate thesis investigating the use of novel methods to enhance metal dissolution from ore concentrates for hydrometallurgical processes. Her study interests include chemistry, hydrometallurgy, process development and classical Greece!
Kayden kaller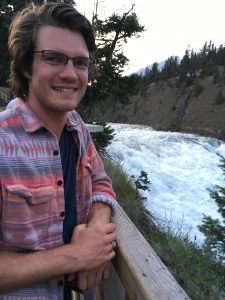 Kayden is an undergraduate Engineering Chemistry student in his final year, who joined the Hydrometallurgy and Environment group for his thesis project.  He recently completed a one year internship with a local research and development company, Kingston Process Metallurgy.  During the term he engaged in projects including small scale leaching tests and custom high temperature corrosion experiments. Kayden's research focus for the year is on the development of sensors for applications in metallurgical processes.
Former Group Members and Alumni
Caitlyn McKinley (MSc student 2015 to 2017). Currently graduate student in OT program at Queen's University.
Rebecca Radzinski (MSc student 2014 to 2016). Currently a Metallurgist at Algoma Steel.
Said Karimi (visiting PhD student): currently PhD student at the University of Tehran.
Thomas Mills (Undergraduate Research Assistant 2016-2017) – Currently with a mining company in Canada.
Dr. Amir Nazari (PDF, 2015 to 2016).
Dr. Esmaeil Jorjani (visiting scholar – 2015 to 2016)
Chengqian (Charles) Wu (MITACS undergraduate research assistant from Central South University, China, summer 2016).
Ian Bergeron (NSERC USRA summer research student, summer 2016)
Vincent El Ghoubarira (Visiting undergraduate student from the American University of Beirut, summer 2016).
Dr. Min Tian (Post-doctotal Research Assistant) – Current Position: Fire Assay Specialist at Kingston Process Metallurgy (KPM).
Matt Hepburn (Undergraduate Research Assistant 2015-2016)
Raquel F. Tiago (MITACS undergraduate student from Brazil) – Current Position: 4th year undergrad student.
Caitlyn McKinley (NSERC USR Undergraduate Research Assistant 2014-2015) – Current Position: MSc student at in our group.
Jennifer Tylor (Undergraduate Research Assistant 2014-2015).
Catalina Polanco Palacios (Visiting Undergraduate Student from Universidad Católica de Chile, Chile) – Current position: MSc candidate at Universidad Católica de Chile.
Moleti Motlhagodi (BASc Chemical engineering at Queen's) – Current position: Mineral Processing Intern at Vale Mining Company (2015-2016).
Tom Parr (BASc Chemical engineering at Queen's).